RSW 1200 Sausage/cheese wrapping machine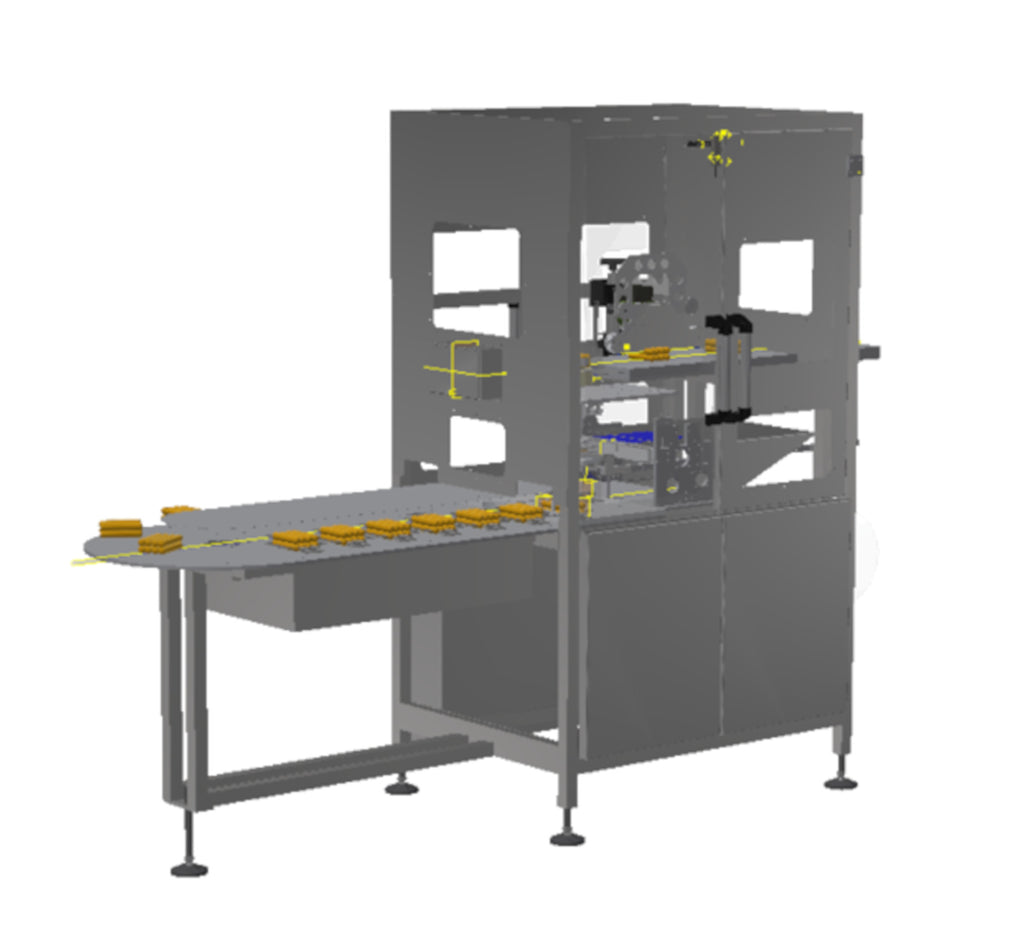 The RSW1200 Sausage/Cheese Wrapping Machine combines the principles of overwrap and bunch wrapping machines to produce a series of packaging machines with the ability to fold material around products and provide a base seal.
Able to wrap rectangular and round food products, this machine is constructed with flexibility, durability and reliability in mind. Typical products able to be packaged in this way include sausages, cheeses, minced meat blocks, etc.
Features
Hygienic Stainless Steel Construction
Removable indexing pockets
Fully automatic film feed
Under belt heating system
Quick change parts
Electrical sensors rated to IP65
Pneumatic Controlled Movements
360 Degree view polycarbonate guarding
Control Panel on Pivot Arm
Production rates of up to 16 products per min
---
We Also Recommend