Model 60 Bunch Wrapping Machine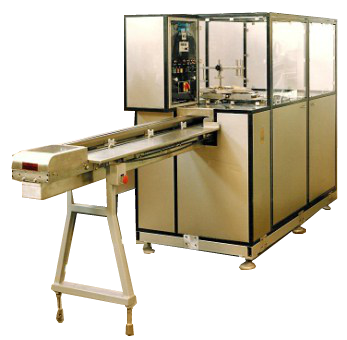 The Model 60 wraps your products in a neat, conforming bunch fold with surplus material firmly
sealed on the base. The machine is able to wrap a variety of different products from cheese of all shapes,
to cakes and puddings with speeds of up to 80 products per minute.
The Model 60 bunch wrapper comes with a set of change parts tailor-made to
your products which can be changed over in 15 minutes.
Features
• Speeds of up to 80 PPM
• Maximum product diameter of 125mm
• Stainless steel frame and guarding
• Change overs in 15 minutes• Continuously running conveyor
• Product detector only wraps when
   product is present
• Central lubrication system
• Optional card feed/ejector units
---
We Also Recommend