'Random' Size Giftwrap Semi Auto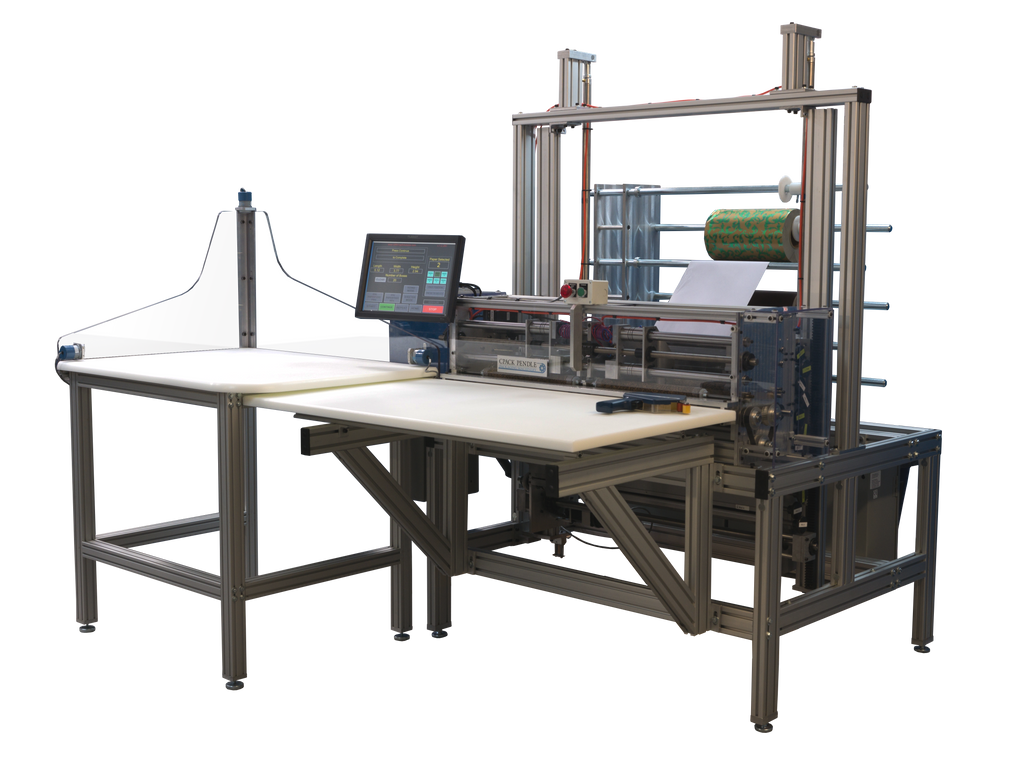 The Giftwrap Semi Auto is the perfect system for wrapping a variety of box sizes; capable of wrapping any box that fits a 178mm x 178mm sheet up to the maximum roll size of 762mm (or special-order roll length of 914mm).
With it's ultrasonic sensors, the machine will scan your box and automatically cut the paper to size. And once the seams are sealed with the glue gun, your boxes are left with a beautiful hand-wrapped finish.
Features
• Industrial ultrasonic sensors to measure box sizes.
• Cuts paper to correct length and width from a roll.
• Repeat mode.
• Automatic scrap deflector.
• 6-roll capacity for paper selection.
• Hand-wrapped appearance.
• A large, industrial quality touchscreen with Windows-based system.
• Single phase electrical supply.
• Large work area.
• Optional ribbon dispenser.
---
We Also Recommend