'Random' Size Giftwrap Semi-Auto Mini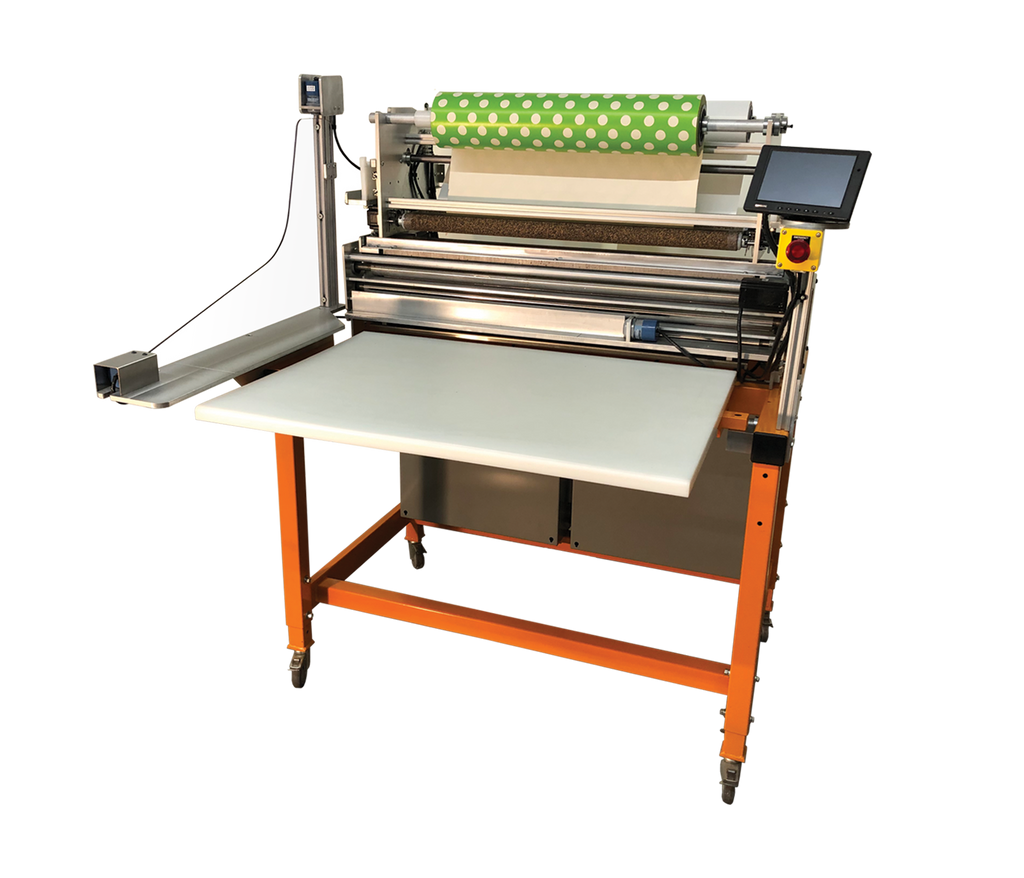 A flexible machine for those who are limited in space, The Giftwrap Semi-Auto Mini is the perfect system for wrapping a variety of box sizes; capable of wrapping any box that fits a 178mm x 178mm sheet up to the maximum roll size of 762mm. 
With it's ultrasonic sensors, the machine will scan your box and automatically cut the paper to size. And once the seams are sealed with the glue gun, your boxes are left with a beautiful hand-wrapped finish.
All of this on a machine with a 1.22m x 1.22m footprint!
Features
• Instant package sizing using industrial sensors to measure box sizes.
• Cuts paper to correct length and width from a roll.
• Touchscreen operation.
• Repeat mode.
• Two sheeter modes.
• Selectable roll position.
• Hand-wrapped appearance.
• 1.22m x 1.22m footprint.
• Single phase electrical supply.
• Fold-down work table.
• Adjsutable height.
• Option of one roll or two.
---
We Also Recommend