CP18PM Soap and Bath Bomb Wrapping Machine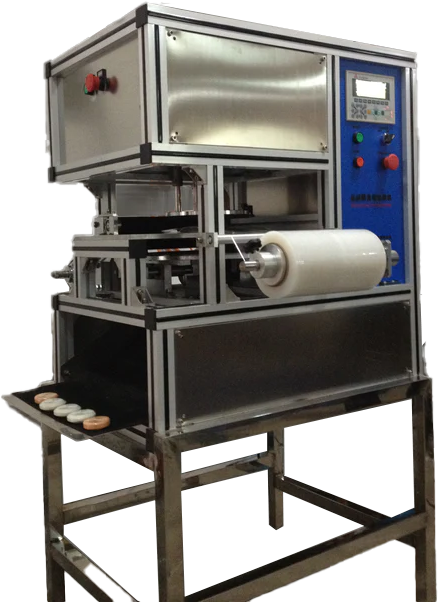 Our CP18PM Stretch Soap Wrapping machine provides a tight, protective stretch wrap onto the product using a range of stretch wrapping materials.
Capable of wrapping a wide variety of shapes from round, square, oblong and other shapes at up to 18 products per minute.
Wrapping your soaps and bath bombs in the CP18PM allows them to be protected prior to sale to the customer, maintaining the image of your product. By using clear wrapping material the product can be inspected prior to sale allowing consumers to see the quality prior to buying.
Features
Up to 18 Products Per Minute
Simple to Operate
PLC Controlled
Stainless Steel Guarding
Waste plastic reel keeps work area tidy
Automatic sealing operation
Change product sizes easily with editable presets
Operated on 13A single phase supply
---
We Also Recommend