Rotor-Pack 5000 Milk Wrapping Machine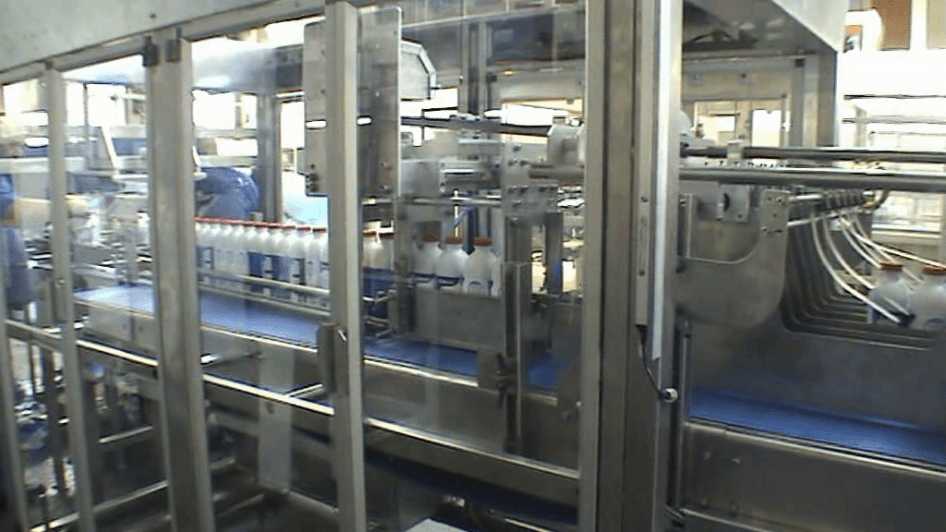 The
Rotor-Pack 5000 Milk Wrapping Machine
is the latest in our milk wrapping machine range.
Using a flight bar system, alongside multiple lane collation enables the
Rotor-Pack 5000 Milk Wrapping machine
 to sleeve wrap up to 40 product collations per minute.
The wrapping method allows for greater flexibility in the purpose of the wrap. Whether you are shrink wrapping collations for safety during transport or using printed sleeve wrapping film to package with your brands colours for the point of sale, the 5000 system can do it all.
Its hygienic, stainless steel construction makes our
Rotor-Pack 5000 Milk Wrapping Machine
 a dynamic asset to any business. Products are guided through the entire wrapping process, increasing the stability of the items and ensuring the maximum amount of collations are successful. This machine has the ability to wrap with printed or unprinted film. Our machines feature Servo computer systems which allow for the minimum amount of motion of each component, thus increasing system life and reducing the downtime needed for servicing of key components.
Print registration units can be fitted to this machine allowing it to print useful information such as dates and prices. Heavy duty mandrels grant the user the ability to use oversized film rolls of up to 55 kg.
Electronic synchronisation ensures that the collation unit will release the product collation perfectly to be met harmoniously by the flight-bars. Once the packs are correctly grouped, the shrink film is precision cut and fed through the rotary knife section, the grouped products are then transported to the film flight-bars where they are precisely and efficiently sleeve wrapped. On leaving the sleeve-wrapper unit, the sleeve-wrapped products are transferred to the blow shrink tunnel by a Servo controlled transfer belt that matches the speed of product packs to that of the tunnel belt.
Touchscreen controls are featured to allow easy operation of the system and provide a smooth interface allowing for diagnostics, fine tuning speed and settings of the products.
Features
Wraps up to 40 collations per minute
Hygienic stainless steel contruction
Computer controlled Lane divider
Clear or printed film can be used
Large film rolls can be used for less downtime
Touch screen controls for ease of use
Product memorable settings
Robust contruction
Designed for the dairy industry
Perfect for milk wrapping 
---
We Also Recommend