Linear Wrap King 5000 Control Fold System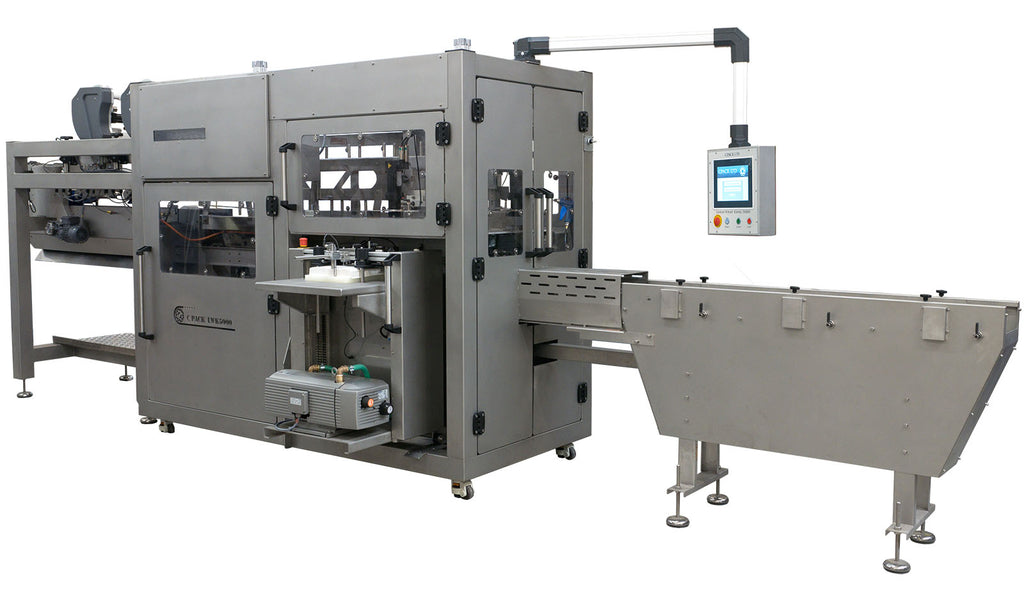 CPack's latest developments in control fold and pleat wrapping technology have resulted in the LINEAR WRAP KING 5000. Utilising advanced computer control, combined with servo technology, our system provides unparalleled flexibility, adaptability and performance. Ideal for wrapping at speeds of up to 90 products per minute. This machine can handle a wide variety of products including cheese, burgers, tortillas, pies, cakes and puddings.


No cams, levers or main-shaft ensures minimal maintenance and maximum hygiene. The inbuilt computer can be linked to the client's server for industry 4.0 compatibility. Guarding is of the ClearView system allowing easy access with CAT 3 safety system in operation. The LINEAR WRAP KING 5000 is built upon 40 years of CPack pleat and control fold wrapping expertise. Combined with industry leading technology and design, protected by international patents. The Wrap King range offers unparalleled flexibility and performance.

FEATURES
The LINEAR WRAP KING 5000 system includes the following features:
Servo driven computer controlled system
Variable speeds of up to 90 products per min
HMI touchscreen interface on adjustable boom arm
Guarding to CAT 3 with ClearView system
Linear throughput for inline performance
Capable of wrapping products up to 160mm diameter
Interior LED illumination
Easy change-part system
Base heat sealing plate
Top or Base label adaptability (optional)
Inbuilt coder unit (optional)
Smart in-feed conveyor system
Hygienic stainless finish
---
We Also Recommend